Built for the Fuel/Logistics Industry by the Industry…
We are still a young energetic Independent Fuel/Logistics Industry focused team, providing our clients with solutions they just need and a roadmap that paves the way for the direction they see. Our products are hard at work across Australasia in a number of large to medium Fuel Distributorship's. Companion Software's products have been built right in the middle of the Fuel Industry in a large diversified Fuel Distributorship. The focus has been strongly on the operational requirements specifically Fleet management and the Retail Network. A Fuel Industry Management solution that gives Owners, Managers and Operators real and live insights into the functioning of their business.
A Logistics Industry Management Solution that provides Owners, Managers and Operators the necessary statistics to drive their asset performance to the max.
Our focus is not necessarily to be the biggest but what we do, we will do right. Our clients are our judge and partners in this and we encourage them to provide us and others with their feedback.
---
COMPANION SUITE OF SOFTWARE PRODUCTS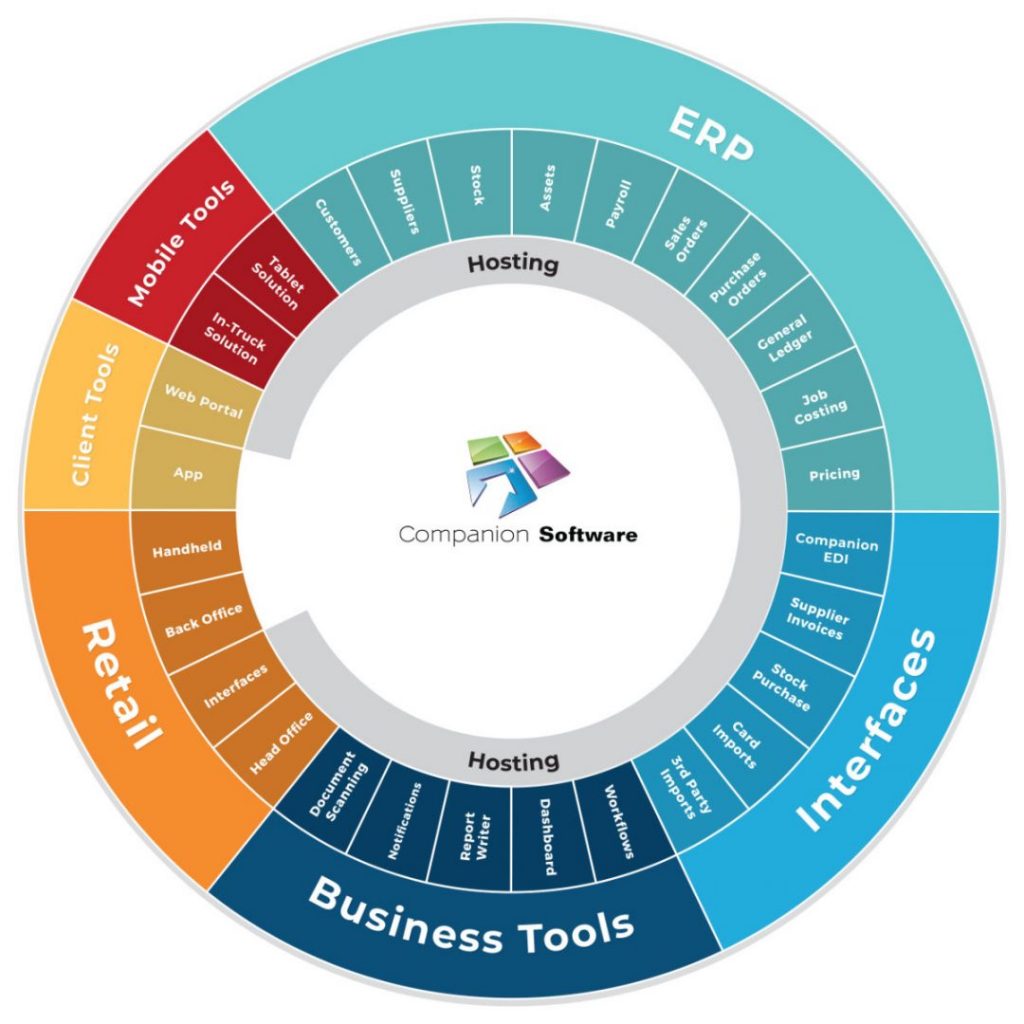 ---
The Companion Suite of Software Products has been independently developed from within the Fuel/Logistics Industry for the Fuel/Logistics Industry.
Specifically designed to improve process flow and customer interface for Fuels/Logistics and Lubricants sales
Products have been fully road tested within a large, modern, operating retail & commercial Fuel Distributorship prior to being released to the market; and
Developed by people with over 35 years of Fuel/Logistics Industry experience
More than 70 years combined development form the basis of the solutions
Grow your business with reduced administration
Do you have a network of depots trucks manned and unmanned sites, importing ATG information regularly, managing customer storage, balancing large stock holdings on a daily basis and scheduling multiple orders to your fleet. This solution is for you. It was built for this as this is what we did, this is what we understand. The mix between customers, stock, drivers, trucks, orders, reporting, functionality and margin analysis is all part of the solution provided by Companion Software.